Chaetopteridae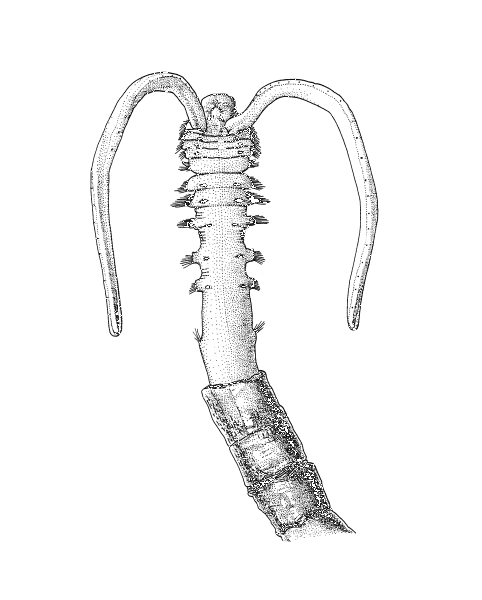 The prostomium is small and rounded; antennae are absent. One pair of grooved peristomial palps is present. Nuchal organs are located laterally on the prostomium. Differentiation of parapodia divides the body into three regions: the first and subsequent anterior segments have notopodia only; the mid-body segments have biramous parapodia with prominent achaetous notopodia and neuropodia, and; posterior segments have less prominent parapodia, with both lobes pointed or with neuropodia present as tori. Dorsal and ventral cirri, branchiae and pygidial cirri are all absent. Aciculae are absent. Chaetae are lancet-shaped capillaries, anteriorly, modified spines on chaetiger 4, and uncini in median and posterior neuropodia.
The above description is based on Wilson (2000), which in turn is based on Fauchald & Rouse (1997).
Recognising the family
[RW to add hints on distinguishing from other spionida ...]
Distinguishing species
Generally, due to the fragility of the worms, only the characters of the anterior and middle regions are used for identification. ... RW to complete ...
Description | Identification tips | Natural History | Diversity | Checklist | References | Interactive Key