Overview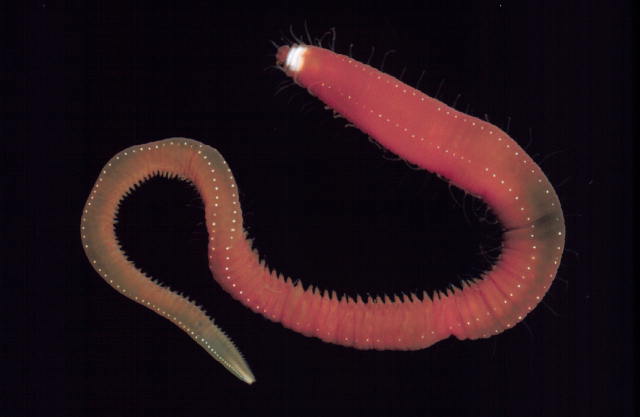 Polychaetes are segmented worms which are common, widespread and diverse in most marine environments. Yet in Australia, as in many other regions, many polychaete groups are so poorly known that accurate identification is difficult and represents a major obstacle to other studies, in particular ecological research.
This publication brings together existing and new information in an attempt to make polychaete identification and simpler and more accurate. The side menu bar lists general and introductory information that is provided about polychaetes, and other worms. However, the majority of the information here is arranged by family.
An interactive key to families (by CJ Glasby and K Fauchald) is included and enables identification of all polychaete families, as well as providing an illustrated glossary of terms. Within each family, interactive keys are provided to that should enable identification of all known genera, as well as most species known from southern Australia. These keys are accessed from a list of families . (Links to these genus and species keys will also be provided from the interactive key to families, but that facility is not available in this demonstration version.)
All currently recognised polychate families are listed, illustrated and diagnosed, and we are grateful to colleagues who have contributed their expertise - these should be seen and cited as separately authored chapters, as indicated in the acknowledgements . For well-studied families, these keys will give comprehensive coverage of most polychaete taxa from southern Australian marine and estuarine environments. For some taxa a narrower or broader scope was achieved; this scope is specified via an information button, on the toolbar of each interactive key. Some families have only a few taxa, or are rarely encountered; for these there is no interactive key but we have instead diagnosed all genera and listed the species known from Australia. General natural history notes, identification hints, principal references and a checklist of species recorded from Australia is also provided for each family.